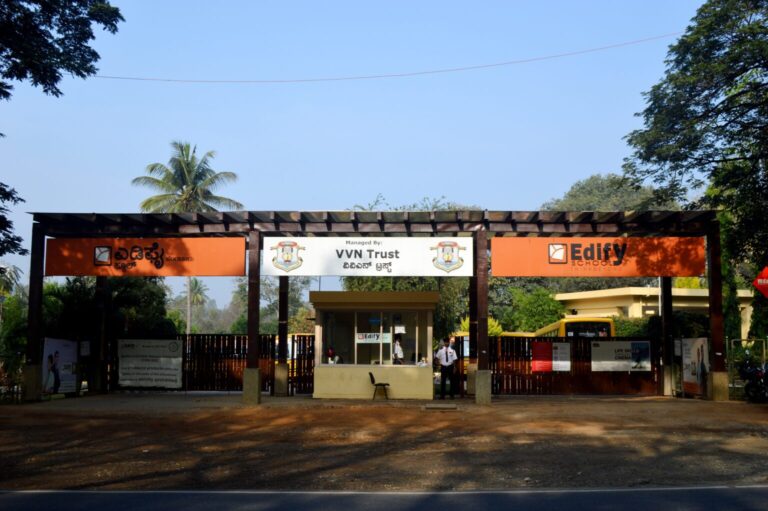 Edify School, Bengaluru is known for its academic excellence, sports facilities and co-curricular activities. It is one of the best school in Bangalore. Our Edify School in Somanahalli, is powered by a spacious Library, wonder rooms, music rooms, English lab, Math lab and Science labs. The use of technology for teaching and learning makes the learning process most enriching and effective in Edify School, one of the best K 12 Schools in Bangalore.
In Edify School, Kanakpura, we are at par with all the International Schools in South Bengaluru, and utilize the unique 3C Curriculum which is a balanced and planned methodology keeping on mind the importance of the CBSE Syllabus and International Curriculums and their philosophies and practices. We are experienced in using the 3C content for the unique 3C Curriculum which is a primary programme catering from Nursery to Grade 5 based on the guidelines and frameworks of the best practices of PYP, IGCSE and CBSE. Thus Edify School is one of the few schools in Kanakpura Road that could be considered a CBSE International School in Bangalore.
The curriculum has been developed after a lot of research and experiment by a dedicated team of committed professionals which ensures overall development of the learners thus equipping them with the ability to face any challenges and uncertainties of the future. Edify School is the top CBSE School in Bengaluru.
We provide a well structured curriculum which has been designed systematically with rich content, a diverse style of approach, and a flexible and focused methodology with well defined learning outcomes, and are considered one of the top CBSE Schools and primary schools in south Bangalore.